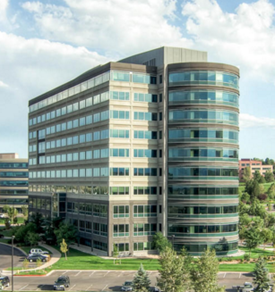 Have you ever been to Denver? Yes, they have progressive marijuana laws, but more importantly: A) they have a stellar Salesforce User Group which invited me to present last month and B) the suburbs of Denver are home to the fabled "Conga Ranch", headquarters of AppExchange ISV powerhouse Conga. As a fellow member of the Cloud Collective, Conga invited me to visit their headquarters while I was in town. I learned that their office is not actually a ranch (bummer)… the more helpful lessons I learned were all about culture. Here are the key takeaways:
1. Don't underestimate non-monetary benefits
Conga provides breakfast and lunch for their employees. They aren't the first company to ever do this, but it was definitely a good move. A strong majority of the employees I spoke with mentioned this perk to me without any prompting. It's clearly a sign that the benefit is, well, beneficial. It encourages employees to be in the office more and makes them feel uber cared for at the same time.
2. Encourage playtime
A quick tour of the "ranch" showed me a lounge area with TV and gaming consoles, random lego sets among the cubicles, even robots you can tap into from your laptop and take for a spin. Your office is either a fun environment your employees love and brag about or it's not.
3. Commissions send the wrong message
Perhaps the most interesting conversations I had with the Conga team were about compensation. They are focused on giving the very best customer experience to all prospects, regardless of size or budget. The less measurable benefits of this approach is a can of worms we can open in another blog post… but one example might be the 400+ 5 star reviews they have on the AppExchange. Giving bonuses in lieu of a commission structure allows their employees to leave no customer behind.
4. Beer is good
My favorite part of the Conga HQ tour was a frosty mug filled with tasty beer from their office kegerator. Again, this was a much talked about perk I knew about long before my visit. I typically work from home, so I can drink whenever I want. I, like my colleagues, are responsible adults… we can handle having a beer while we work. If employees stay in the office for happy hour, even if they are not working, they are bonding… not a bad thing for anyone. I asked them if they have any problems recruiting… they said no… enough said.