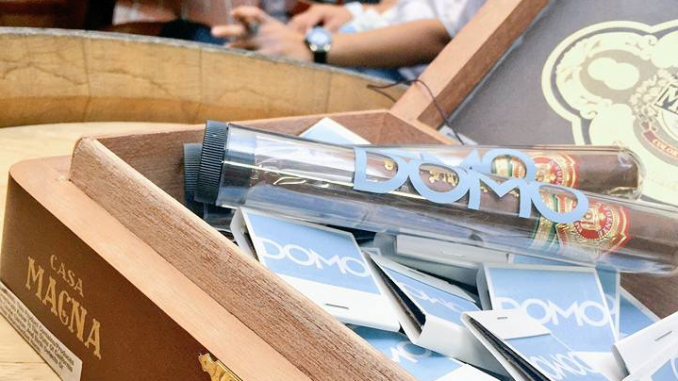 The annual michaelforce.org Cigar Shindig is not only a swanky way to end Dreamforce, it's a time honored tradition with a rich heritage.  Over those many fun-filled years, a handful of questions seem to come up regularly.  Let's put those questions to bed, so we can get our shindig on.
Is this event for smokers only?
Dude, no.  You do not have to smoke a cigar or cigarette or whatever else kids smoke these days.  Cigar smoking and alcohol consumption are not required.
What if I have asthma or am allergic to smoke?
Well, that may be a problem… however all the smoking takes place in an atrium in the center of the venue.  The atrium is surrounded by several indoor areas where smoking is prohibited.  So, there is a chance you could still enjoy the party and avoid smoke, but there are no guarantees.
Why is it on the last day of the conference?
The annual tradition started with the observation that many conference attendees were still in town on the final evening of Dreamforce, either because they are local or their flight was the following day, but there were never any official activities taking place.  The shindig was born to serve those "stragglers" but has since turned into an event for which many purposely stay in town for.
The last few years it has been earlier than usual, why is that?
We've tried the 3-6 time slot and had success with it.  The idea behind it is that official Dreamforce events are over at 2:00 so we want to continue the fun without a lot of dead space between.  Also, many people had stated in the past that they were never sure whether to eat dinner before or after the shindig… so we made that decision easy.
So, will there be any food?
Yes, appetizers will be served.
Do I really need a Dreamforce badge to get in?
Yes.  San Francisco locals are great and all, but this party is only for bonafide attendees.
Who is sponsoring?
Domo!  Great company whose ability to throw an awesome party is eclipsed only by their ability to turn lots of data into insightful stories.  When you meet a Domo employee please thank them for a wonderful shindig.
How do I register?
Boom: https://cigarshindig7.eventbrite.com